Thinking of Operating your Business in Latin America from the United States?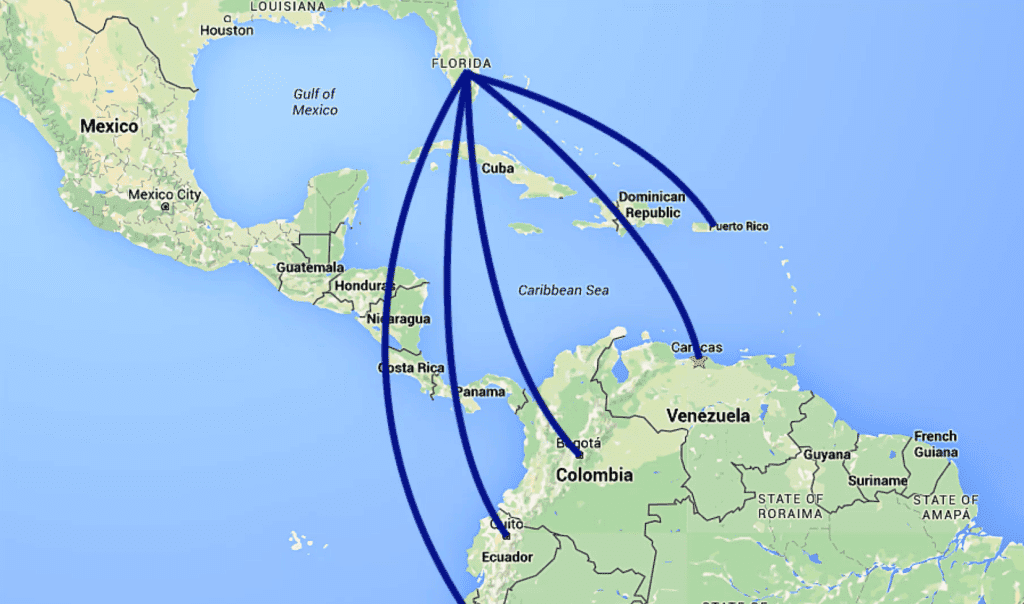 In the search for opportunities and expansion into Latin America and the Caribbean, many entrepreneurs in the US understand intuitively that Miami is the ideal location for their regional headquarters. The business of companies like SMX Services & Consulting is to provide IT Staffing and other services to banks, technology companies, marketers, etc.
What would a potential client ask to Richard Quevedo, CEO of SMX?
CLIENT: WHAT DO I GET WITH SMX IT STAFFING?
RICHARD QUEVEDO: You get a company in a country with a highly developed economy and a sound legal system. To operate from this country means a great strength for a business. Many enterprises are faced with the difficulty, for example, to handle legal proceeding in a South American country, we know how difficult it could be.
CLIENT: MULTINATIONALS, FOR EXAMPLE?
RICHARD QUEVEDO: Two clients of us are conglomerates with presence in Europe, the US and Latin America. Both seek support in Latin America and we give it to them. We operate from our offices in Ecuador, Peru, Colombia and Venezuela, and take care of everything there. They are interested, especially in IT Staffing and Manages Services, the first for specific staff functions and the second for larger projects, handled by SMX. That means local support and remote service 24×24 we give from Miami or from Mexico. The strength of this permanent service is that it has a local, in situ quality control.
CLIENT: WHAT COUNTRIES ARE WE TALKING ABOUT?
RICHARD QUEVEDO: Talking about SMX network, we have offices in Venezuela, Colombia and Peru, but we can go with a partner as Hitts, from Mexico, to any other country or region, such as Central America or the Southern Cone.